New Jersey Limousines
Monroe Limousine has been a major contributor in the limousine service for over three decades.
Tap here to call us at 908-994-9105
We operate out of our office just across from Newark Liberty International Airport in New Jersey. With such a convenient location you are welcome to come by and inspect our fleet of limousines at any time. If you simply call and let us know when you are arriving we can be sure to have the limo vehicle you are interested in seeing on the property for you.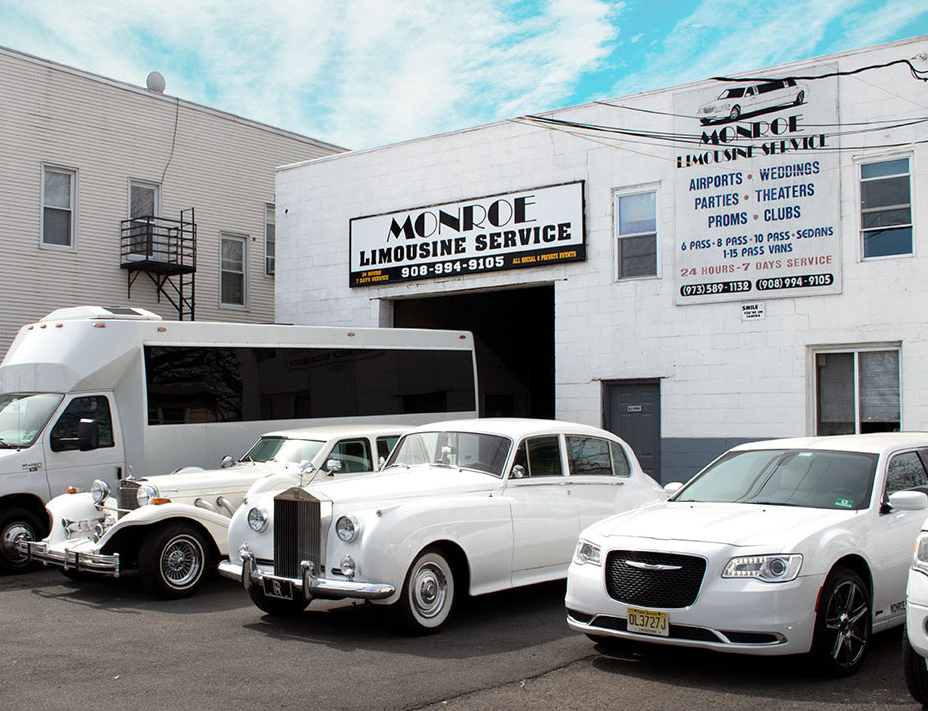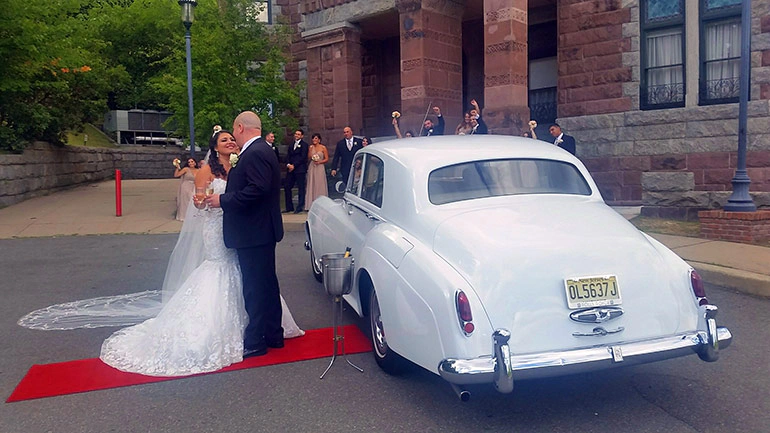 >
Thank You so very, very much to Monroe Limousine! I spent hours calling other Wedding Transportation companies that were confusing on their packages. Monroe was kind enough to accommodate all of our needs. I needed transportation before and after the Wedding. They listened to me and my needs instead of me fitting into their needs! I can't Thank You guys enough!!!
Professional Limousine Service
We are well known for our impeccable attention to detail in every aspect of our service. From the cleanliness of our limousines to the professionalism of our drivers. We have over 30 years of experience and want to exceed your expectations and know our way around the tri state area so you don't have to. You can relax in total comfort as Monroe Limousine is going to get you there safely and on time. As always we arrive a few minutes early for pickups in our beautiful limousines to get you to your destination in style. You will find your professional driver is well prepared to chauffer you and we always make sure we look the part so you can look good entering and exiting the vehicle.
Standing The Test of Time
Many other limousine companies have fallen by the wayside but Monroe Limousine has stood the test of time as we place a high value on our customer service. Unlike other modern day transportation services, we actually care about your safety and arrival on time. Let us show you the difference when you do business with Monroe Limousine. Our experienced, professional drivers will not disappoint! Monroe Limousine is highly recommended because of the sincerity of our service. We have customers call all the time that have been referred by a friend. Our business thrives on referrals and a happy customer is our best advertising.
Limousine Service Available 24 Hours a Day Did you know that you can call us 24 hours a day and we actually answer the phone! That's right, a live person will take your call. We will assess your needs and get you a price right away. You can then choose to book your Limousine right over the phone. We are available immediately for all events including airport pick ups and drop offs, proms, weddings and much more. Fill out our booking form or call our office today and let our friendly sales staff help you find the perfect limousine for your special day.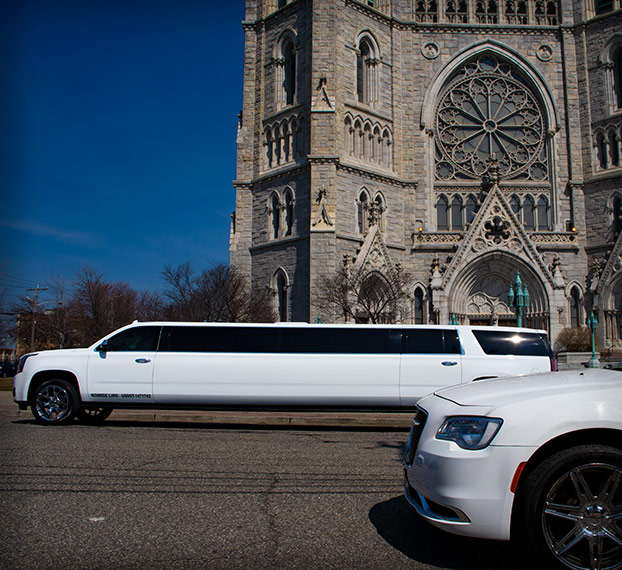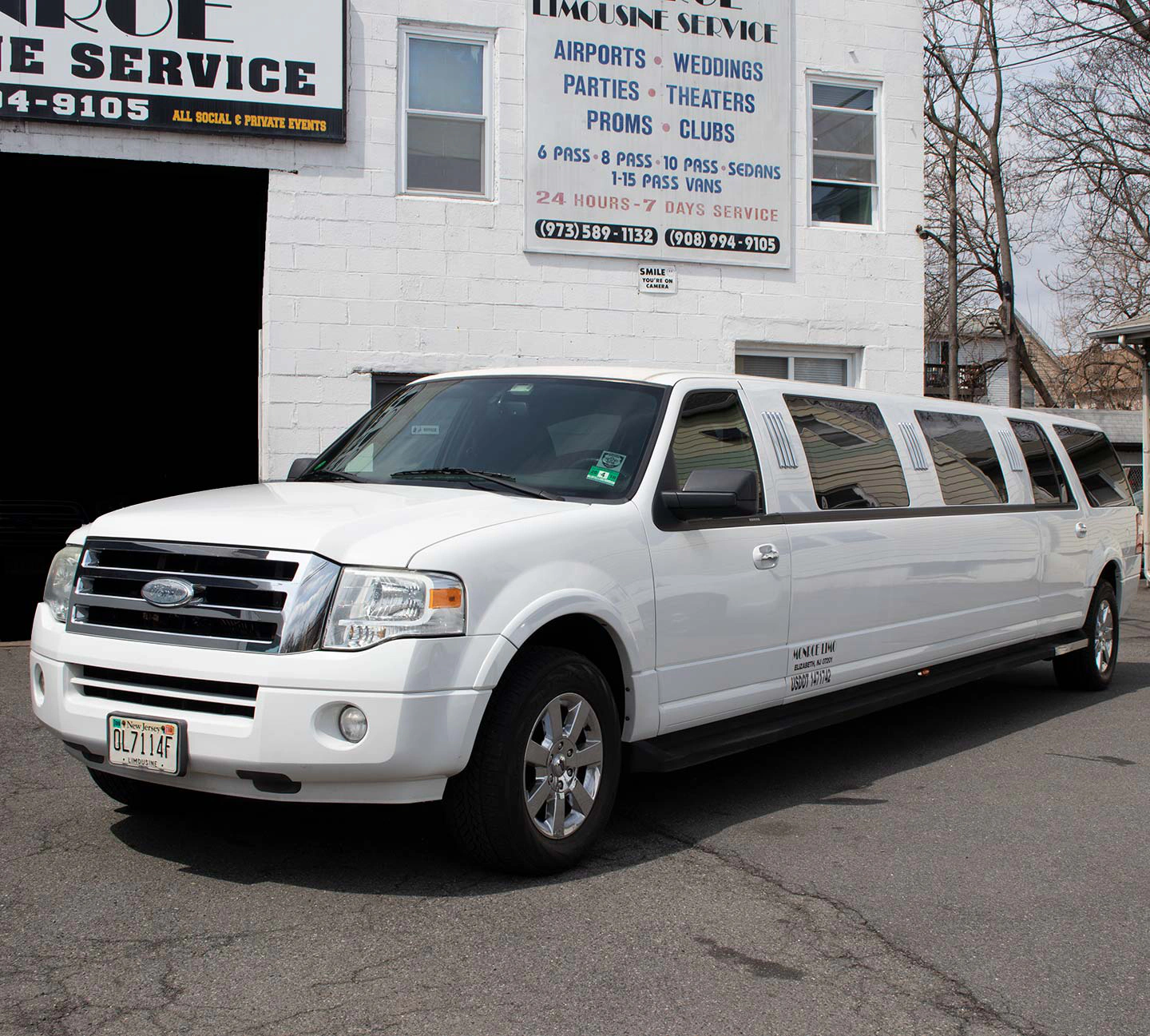 >
Why Choose Monroe Limousine?
Family owned Monroe Limousine has provided trusted, reliable and professional limousine service for over 30 years. We are located in Elizabeth, New Jersey and our luxury fleet of vehicles include Classic Rolls Royce and Excalibur as well as Stretch SUVs, Sedans, Transit Vans and our 16 to 32 passenger Party Bus! Treat yourself like Royalty by choosing Monroe Limousine.
Our Limousine Fleet
Over the past 30 years Monroe Limousine has constantly updated our fleet of limousines with the newest available style. All vehicles in our fleet are meticulously maintained to provide you a comfortable, reliable and safe service.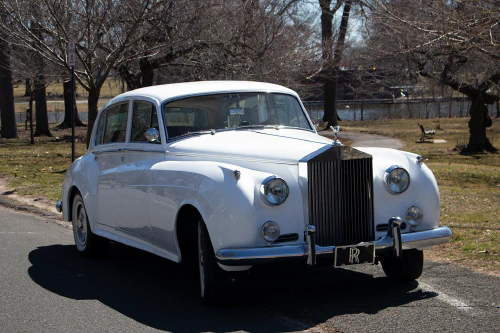 Classic Rolls Royce
Our Classic Rolls Royce accommodates 2 passengers comfortably and is equipped with modern amenities such as heating and air conditioning.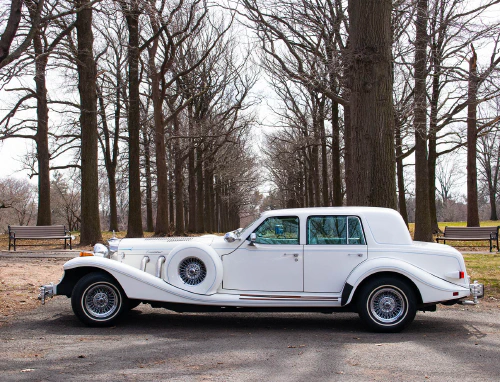 Excalibur
The exotic look will compliment your wedding style and definitely leave your guests remembering your special day for years to come.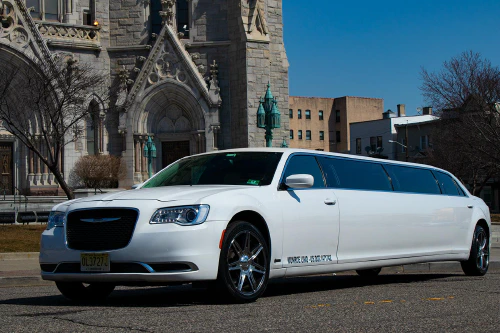 Chrysler 300 Stretch
The exotic look will compliment your wedding style and definitely leave your guests remembering your special day for years to come.